Jul

12

AR_Fukuoka: Creating Mixed Reality on iPad
体験型の勉強会です
Organizing : AR Fukuoka
Registration info

参加

Free

Standard (Lottery Finished)
5/8
Description

イベントは英語と日本語で行われます。英語が苦手な方もご心配なく!

イベント概要/Event Summary
[English]
Aaron Hilton and Takashi Yoshinaga will be demonstrating how to create Mixed Reality on iPad, in both English and Japanese.  Follow along on Mac or Windows, as we show how to set up a Unity scene with Bridge Engine.
We show how to scan a 3D map of the environment, add a 3D object, add interactivity, and how to build the mixed reality app on iPad.
Conditions of Participation:
1) Bringing Mac or Windows PC
2) Installation of Unity 2017.4 
3) Installation ofXcode 10 (Mac only)
4) iPhone or iPad
Notice!: Demonstration of Bridge Engine works only on iOS devices. The organizers will share a pre-scan of an area that can be loaded and used without a Structure Sensor. 
Windows Users: Windows users can test in simulator, and an organizer will be available to build on iOS. Building the iOS app requires compiling on a Mac."

[日本語]
今回のAR FukuokaはSteampunk DigitalのAaron Hiltonさんを講師に迎え、iPad対応3DスキャナとMR(Mixed Reality)開発ツールのBridge Engine、そしてゲーム開発エンジンのUnityを使ってMRコンテンツを作る方法をご紹介します。
当日は、iPadを使った部屋などの周辺環境の3Dスキャンの方法や、スキャン結果のUnityへの取り込み、家具などの3Dモデルのインタラクティブな追加、そして実機での動作確認までの手順をステップ・バイ・ステップで説明します。

※イベントは英語と日本語で行われます。

必要なもの:
1) MacかWindows PC持参
2) Unity2017.4をインストールしてきてください
3) Macの場合はXcode 10(Macのみ)
4) もしあればiPhone か iPad (途中まではPCでも確認可能)

注) 今回使うBridge EngineはiOSでのみ動作します。Structure Sensorは持っていなくても主催者が事前にスキャンしたデータを提供いたします。
作成したアプリをiOSデバイスにインストールするにはMacが必要ですが、Windowsユーザーもシミュレーター上で動作確認を行うところまで体験できます。また、主催者が所有するMacからインストールすることも可能です。
Video Demo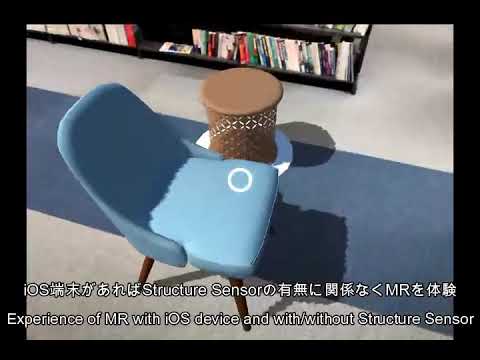 事前準備のご案内 / Preparation
下記資料を参照して事前準備をお願いします。
Please finish preparation beforehand by reffering to below.
http://arfukuoka.lolipop.jp/BridgeEngine/Creating_MR_Preparation.pdf

補足1/Additional 1:
Unityは指定されたバージョンのインストールをお願いいたします。
Please install the specified version of Unity

補足2/Additional 2:
Macユーザーの方はUnityのインストールの際にiOSビルドのオプションを選択してください。
Please select iOS build option when you install unity.

補足3/Additional 3:
Macユーザーの方はxcodeのインストールも事前にお済ませください。
Please install xcode too. (For Mac user.)

Presenter
Aaron Hilton
If you add event media, up to 3 items will be shown here.